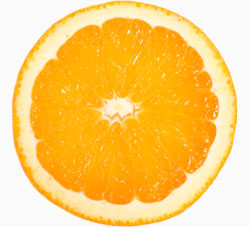 Green Earth Essentials is a complete eco-friendly, non-toxic cleaning service that only utilizes biodegradable cleaning products and 100% organic essential oils. We serve residential homes, offices and learning facilities in Asheville, NC and WNC.
Green Earth Essentials utilizes HEPA filters in our vacuum cleaners which trap dust particles and help prevent allergies.
We use only 100% bioderadable, non-toxic products that are made of plant surfacents and enzymes which breakdown dirt, protiens and odors. These are examples of other natural products that are utilized: Vinegar, which breaks down grease, dust, and grime, eliminates mold and mildew. Concentratrated citrus-dissolves soap and mineral deposits. Theraputic grade hydrogen peroxide to whiten surfaces and kill mold and mildew. Linseed and coconut based soap-to add a healthy shine and sparkle to floors and wood surfaces. Hydrogen Peroxide's antibacterial properties make it ideal for disinfecting the various surfaces around your home.
Essential oils are a fun and natural way to clean and sanitize the air in your home. Essential oils are also scientifically proven (see article in New Life Journal by Jackie Tripp) to prevent the spread of air born viruses, pests & mold and have the added benefit of aromatherapy. We utillize Soma essentail oil's wich are 100% organic and are locally wildcrafted in the Blue Ridge Mountain's by Dreamingearthbotanicals.com
Available for:
Commercial.
Residential.
Light construction.
Real Estate showings.
Move-in/move out cleanings.
Weekly or biweekly maintenance cleanings.
Plant Maintenance.
Green Earth Essentials also provides private consultations and classes on how you can prepare your own home made cleaning products. See our article in the Mountain Xpress here.
Please contact us at 828.545.1829 or by email.
Jackie Tripp, proprietor & clinical herbalist, graduated from the Appalachia School of Holistic Herbalism as well as the One World Healing Arts Institute with degrees in Herbal Science, Clinical Herbalism, and Product Development.
11 years experience.
References upon request.
Free estimates and hourly rates.
Satisfaction guaranteed.
Green Earth Essentials works as a licensed, independent contractor.
There is a minimum fee of $40 for cancellations with less than 48 hours notice.
Green Earth Essentials Eco-Friendly House Cleaning
"It is so pleasant to come home after Jackie has been there. The house is spotless, it smells delicious and I get my weekends back! Plus, with two pets I feel very good about the use of eco-friendly cleaners being used."
-Annmarie Stafford, Marketing Communications Specialist
"After using several different cleaning services, I was delighted to find Jackie Tripp two years ago. Not only does she use non-chemical, environmentally-conscious products – which is what led me to her in the first place – what I appreciate as much as anything else is her reliability. She always comes when she says she will – something I never got from other cleaning services. We enjoy so much our surroundings, and the fresh scents from the natural products she formulates, that we have increased the frequency of her cleaning visits. It's worth every penny."
-Kathi M. Petersen, KP Communications, Asheville
"I've been working with Jackie for almost 5 months now. With two kids and a full time job it's a great relief to arrive home after a long day and have the house looking and smelling so clean. I love putting my 3 year old in the bath tube knowing there is no residue from some harsh chemical that could harm her. I find Jackie to be trust worthy and very affordable for her work, the best decision I've made for myself in quite some time."
-Samantha Grayson